Graycliff Exploration is a Canadian-based junior exploration company with its gold properties located on 2,525 highly prospective hectares in a historic gold producing area of Ontario.
MEDIA COVERAGE
Red Cloud Financial Services Presents the 2022 Pre-PDAC Mining Showcase. James Macintosh, President & Director of Graycliff Exploration, presents a company update.
News & Updates
Be the first to get notified on company and project updates from Graycliff Exploration.
The Shakespeare Project
Project Overview
The Shakespeare Project is located in the area of the historic Shakespeare Gold Mine, 88 km west of Sudbury, Ontario. Current exploration programs include drilling for high-grade gold near surface and across an identified gold bearing horizon of over 6 kilometres.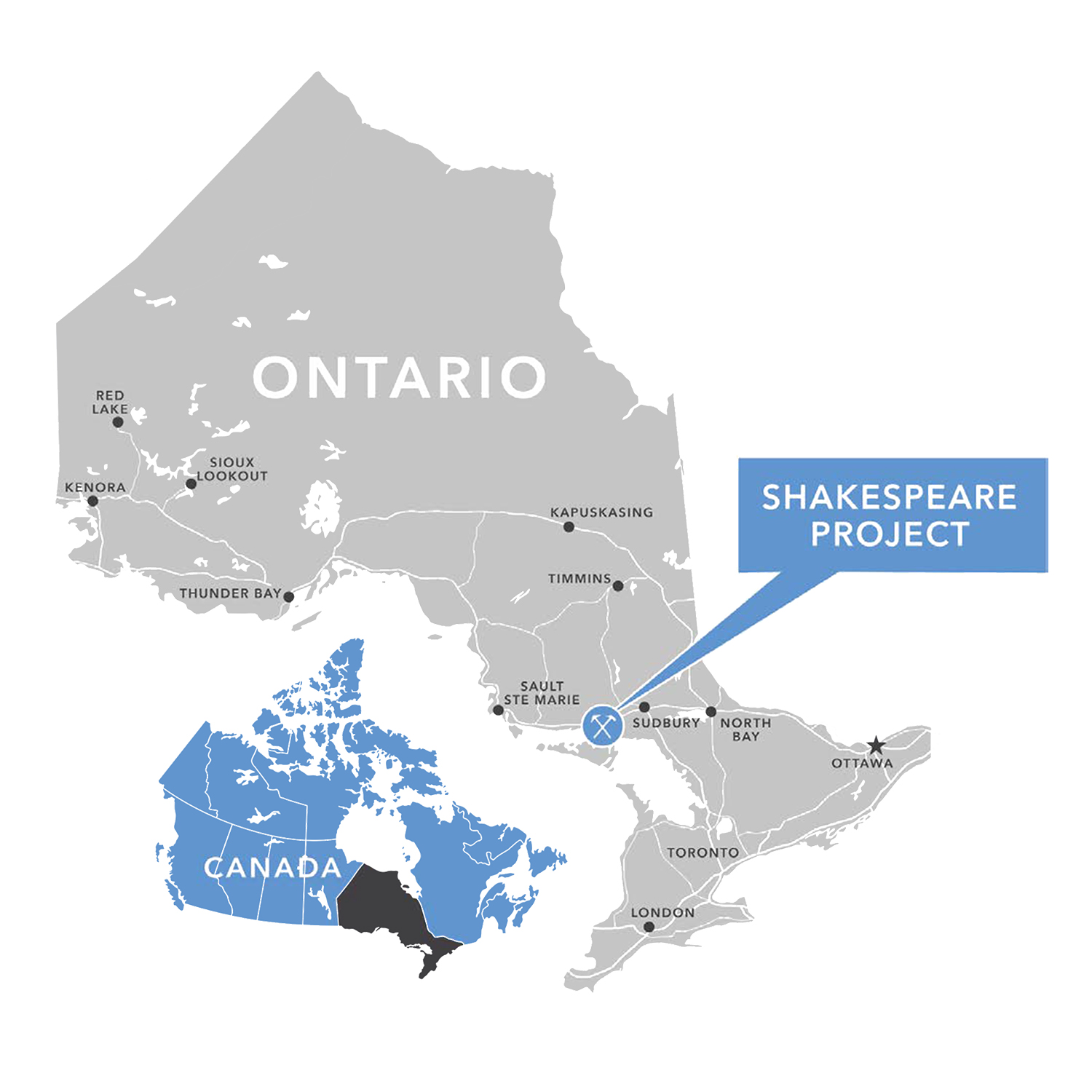 LOCATION
Excellent Infrastructure
Just off the Trans-Canada Highway
Power right to site
Educated workforce
Shakespeare Mine was in operation from 1903-1907
Historic exploration included trenching, sampling and limited drilling
2,959 oz of Au were produced from six underground areas
Well-known geology on the prolific Canadian Shield
Project is located at the contact between the Archean, Southern and Superior geological provinces.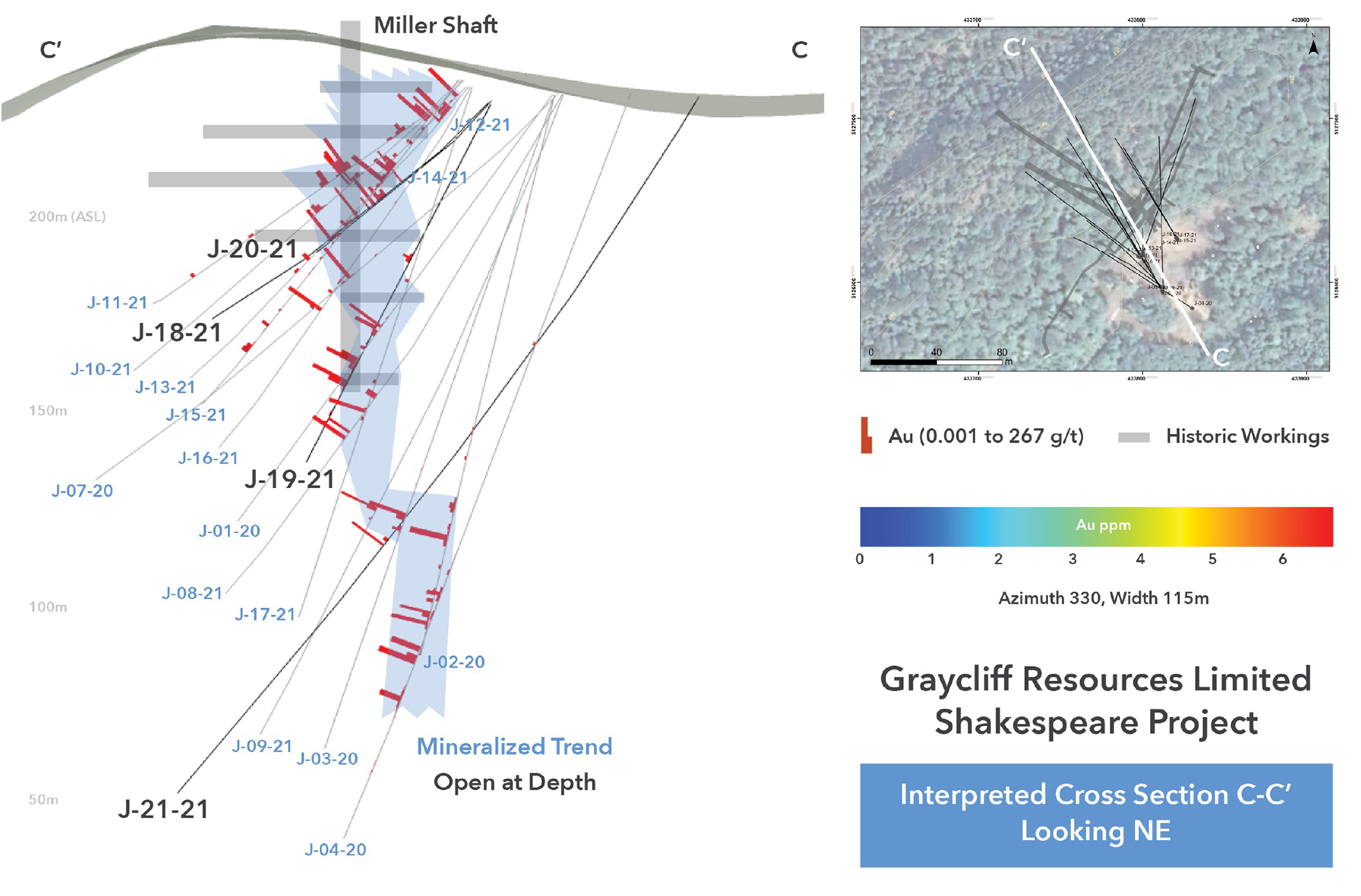 HIGH-GRADE GOLD
Exploring for high-grades in the shadow of a historical head frame.
Phase One: Q4 2020 (Completed)
7 core holes drilled (~1300 m): anomalous gold in 5 holds, including J-7-20 with 5.5 m of 8.59 g/t Au and J-3-20 with 5.0 m of 5.37 g/t Au.
Phase Two: Q1 2021 (Completed)
14 core holes drilled (~2000 m): mineralized zone extended to 115 m, highlighted by high-grade holes J-8-21 with 16 m of 16.37 g/t Au and J-9-21 with 16 m of 13.32 g/t Au & 4 m of 52 g/t Au.
Phase Three: Q2 – Q4 2021 (Completed)
~7,000 metres drilled in three phases to date, significantly expanding the existing mineralized zone surrounding the Miller Shaft by ~150 m at depth and 120 m along strike.
Phase Four: Ongoing
Two drill rigs to complete a minimum of 5,000 m of core drilling with average hole lengths of approximately 150 m.
Geophysical surveying and interpretation to generate new exploration targets.
Continuous updating of 3D modelling with new data.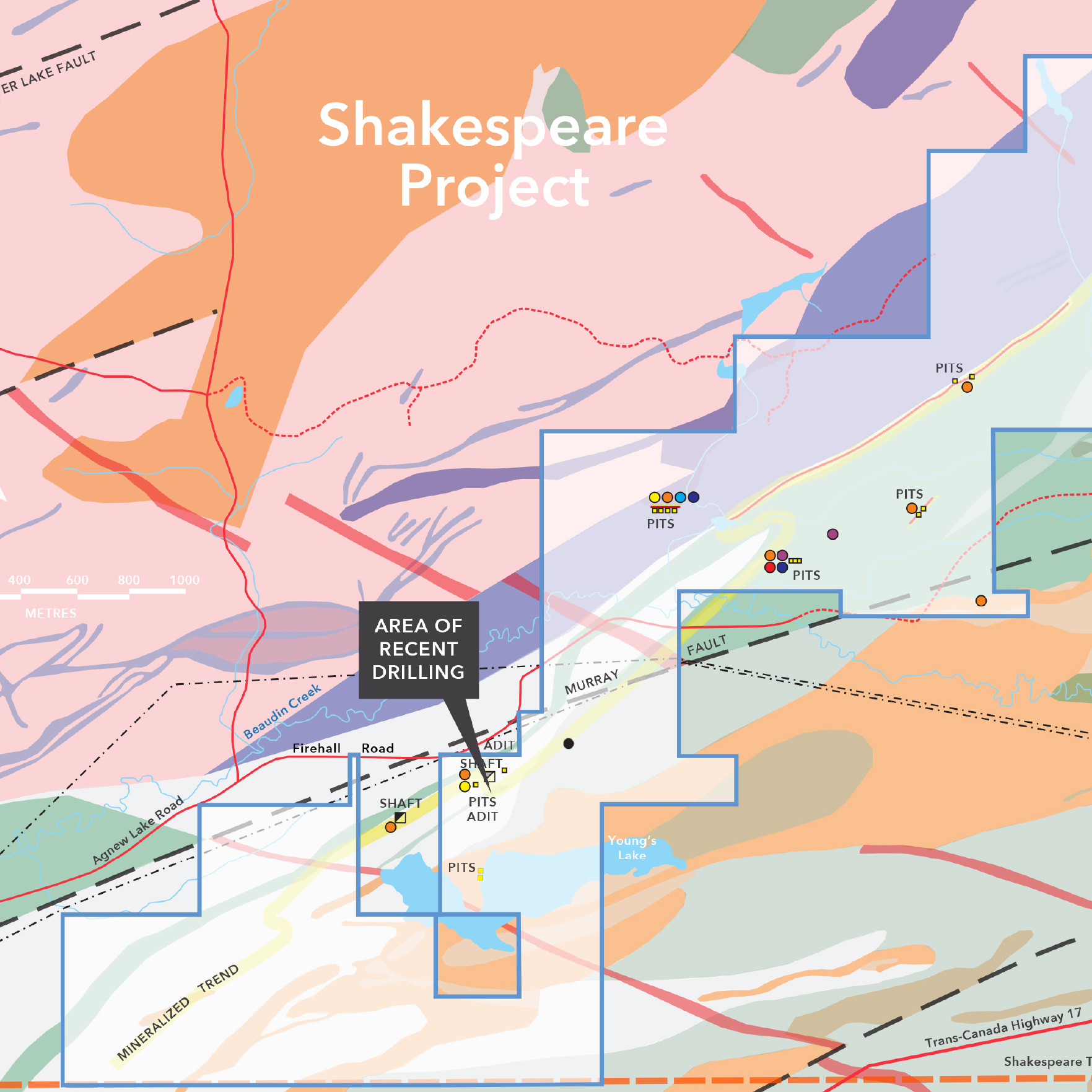 GEOLOGY
Our team reviewed numerous historical reports and initiated our exploration and drilling program in Q3 2020.
Potential for Significant Mineralization
Major northeast trending faults cross through the area.
A series of quartz veins and stock works of quartz veins containing sulphides identified on the property.
Quartz veins identified a considerable distance to then northeast of the former mine site, suggesting a regional structure.
Potential for other gold discoveries along the prospective Shakespeare gold-bearing horizon of over 6 km.
The Baldwin Project
Project Overview
The Baldwin Project is comprised of three mining blocks totalling 68 mining claims which are located directly east of the Shakespeare Gold Project. The property hosts exposure to a major splay off of the Murray Fault and initial work suggests that both Baldwin and Shakespeare share similar geological features.
THE MAKINGS OF A GOLD CAMP
The Baldwin project doubles Graycliff's exposure in the vicinity of the Murray Fault and covers a major splay off the Murray Fault.
Initial due diligence suggests that both projects share similar geological features that the Company's technical team identified during its first two drill programs at the Shakespeare Gold Project.
Regional field sampling program underway
Ground geophysics to be carried out in Q2/Q3 2022
Initial drilling in Q3/Q4 2022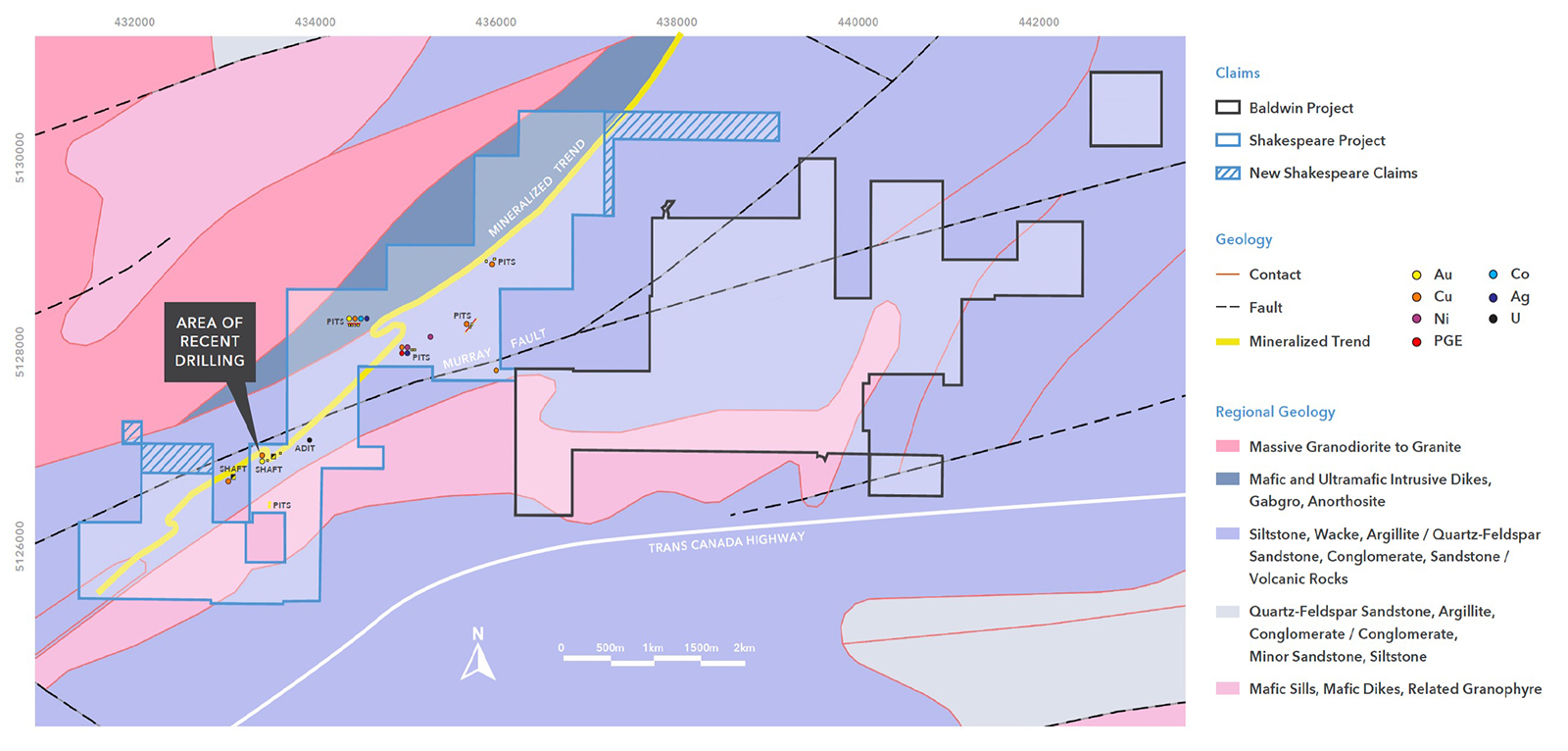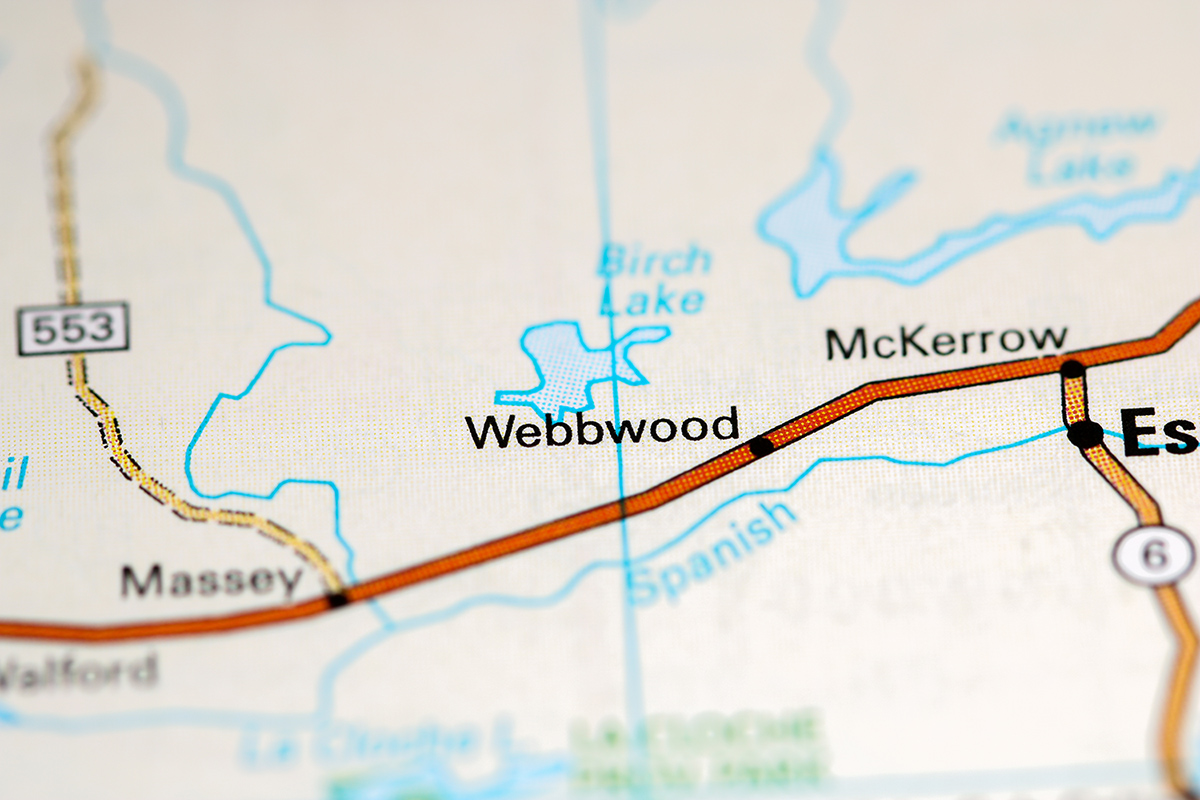 Graycliff Exploration has 100% interest in the Shakespeare gold project in Ontario, Canada.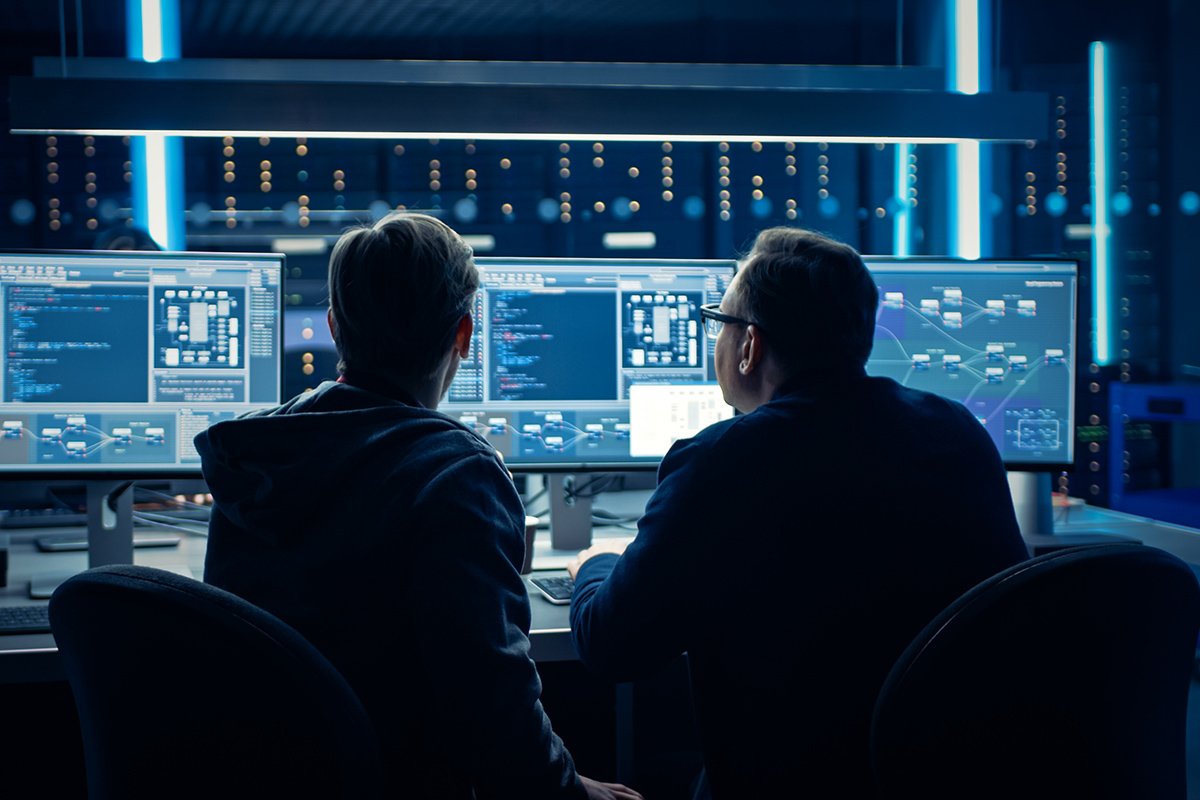 The management and strategic investors in Graycliff Exploration own more than 30% of the company.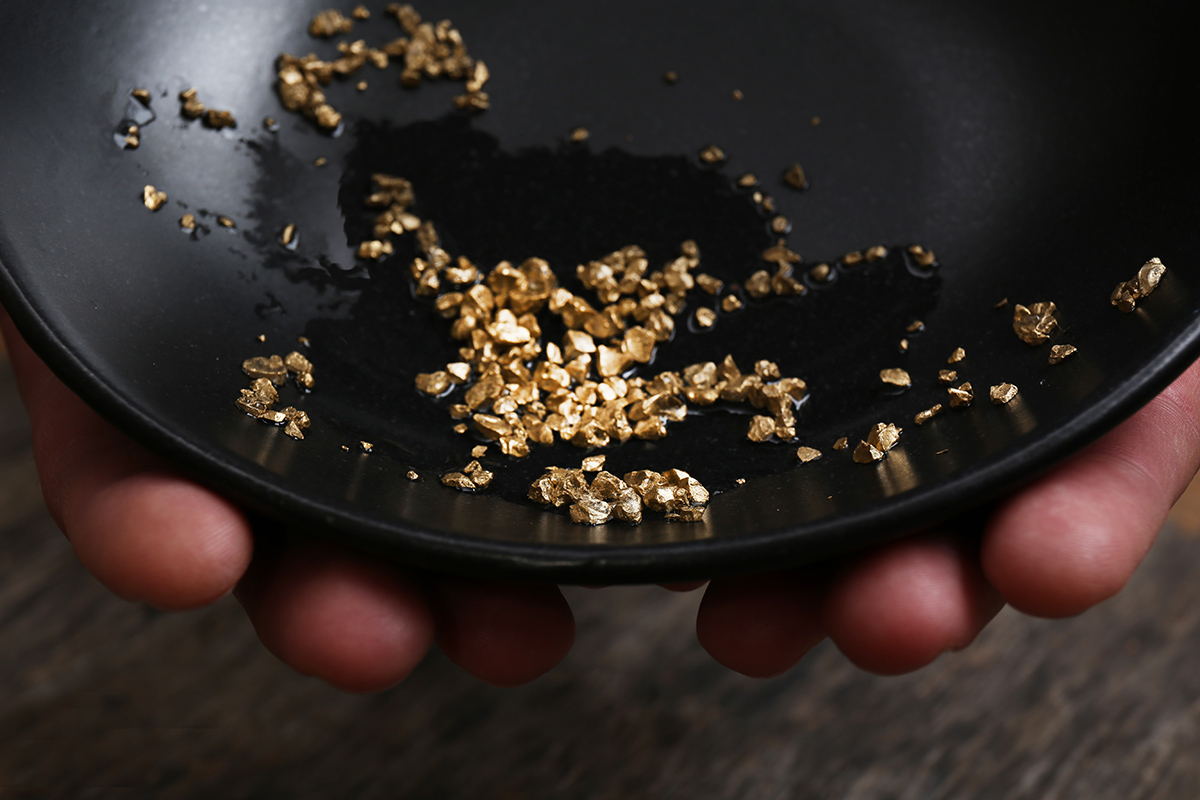 Management expertise in gold start ups with strong board with success in Canada.